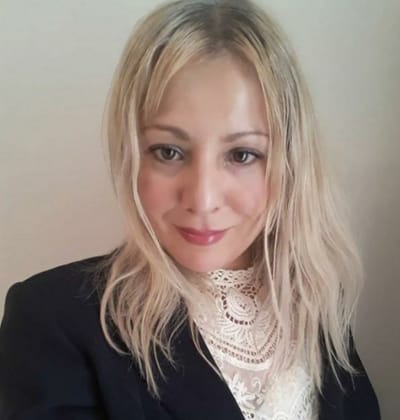 Sabina Angeli is a founder and Principal Solicitor of Fox and Allen Veritas Solicitors. Sabina is experienced Immigration and Public Law Solicitor with over 10 years of experience in Immigration. She has completed her Training Contract at a leading award winning legal aid firm in 2014. She has successfully represented the clients in unlawful detention claims in Immigration Removal Centres against the Secretary of State, she has obtained grants of bails at bail hearings for her many clients. Sabina has also successfully obtained Refugee Statuses for many clients based on their political opinion, sexual orientation, religion and others. In addition, she is regularly instructed in Family Reunion Applications, Spouse/Fiancée Visas, Business Visitor Visas, British Nationality, Start up/Innovator and Global Talent Visa applications. She also advises on Applications for Businesses for Sponsorship Licences to sponsor foreign migrants to come to work in the UK and on managements of SMS. More recently, she is heavily involved in Deportation Appeals of both EEA nationals and Non EEA nationals. Sabina's clients often recommend her and keep coming back to her for her unapparelled client care and expertise. Some of her cases are listed below:

E. M. v SSHD - On Appeal, successfully obtained Refugee status of Afghani client based on their political opinion/Article 8 Moral Integrity;

H. M. v SSHD - On Appeal, successfully obtained Refugee status of a politically active female from DRC;

A.A. v SSHD - On Appeal, successfully represented Afghani Christian client in their asylum claim based on religion/belief;

E. T. v SSHD - Application for Indefinite Leave to Remain of a female client from Chechnya based on 5 years leave as Refugee;

M.M - Successfully obtained Spouse visa for a female client from Pakistan;

R. LTD - Successfully challenged suspension of Sponsorship Licence of a company by submitting written representations to the Home Office;

M. M. - Successful Application for Naturalisation/British citizenship of Bangladeshi client.